Young Hunter Education Scholarship Program (Y.H.E.S.)
"Ensuring that future generations enjoy the cultural heritage of hunting."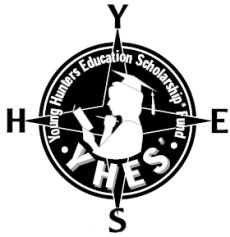 What is the Y.H.E.S. Fund?
No aspiring young hunter should ever be in the position to have anyone say NO to his or her interest in learning about the world of hunting. The answer should be Y.H.E.S.
The goal of the Y.H.E.S. fund is to remove cost barriers for those who are interested in learning about hunting. The Y.H.E.S. fund will provide access to funding for individuals who meet the specified criteria (see below) to ensure they have the opportunity to enjoy the rich heritage of hunting.
Hunter education in Ontario not only ensures that hunters entering the woods for the first time are trained in safe firearms handling, but also ensures that they possess all the tools necessary to identify game species; have orienteering and survival skills and understand conservation and game preparation.
The Y.H.E.S. fund is administered by the Ontario Federation of Anglers and Hunters (OFAH).
The Y.H.E.S. fund was conceived by hunter & conservationist Thomas Pigeon. The initial funding has been provided thanks to the generous support of The Thomas Pigeon Design Group.
Who Qualifies?
Any young man or woman between the ages of 12 and 17, residing in the province of Ontario, may qualify.
This fund will cover Hunter Education Safety courses and One-Stop courses. Firearm possession or acquisition licensing programs are not, at this time, covered by Y.H.E.S.
Single-family households will be given priority and financial capability will also be considered in the assessment.
Individual course scholarships will be given to qualifying candidates based on the attached application.
Notwithstanding these criteria, the degree of the applicant's interest will play an important role in deciding who receives support from the Y.H.E.S. fund.